Small Business Development Center St. Kitts
The Government's vision for diversification hinges on supporting Kittitians and Nevisians in developing home grown businesses with entrepreneurs being the heart and soul of the St Kitts and Nevis economy.
The Small Business Development Center St. Kitts (SBDC St. Kitts), formerly the National Entrepreneurial Development Division (NEDD), has made significant strides over its years of existence. Given its recognition that SMEs are the major drivers of economy, as individuals seek to become more self-sufficient with the diminishing job availability.
SBDC St. Kitts is focused on serving the development and technical assistance needs of micro, small, and medium-size businesses with its mandate to provide technical support at the startup and development stages of small enterprises with the aim of creating a more diverse economy.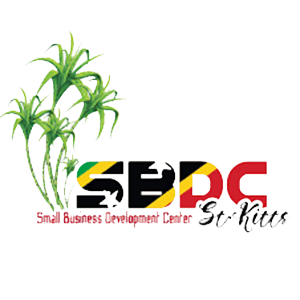 How we serve small businesses
Assists with registering and licensing procedure
Assists new business owners with writing their business plans
Create opportunities for small businesses to market their products and services through networking and participation in Business and Trade Fairs
Guides new business owners through the process of accessing incentives/concessions
Provide training for small business Owners and startups in financial planning, sales and marketing, accounting, human resources, quality assurance, and other basic business principles
Our Partners
Foundation for National Development
Caribbean Network of SBDCs


Entertainment activities
Construction activities
Arts and cultural activities
Agriculture, forestry and related service activities
Information, communication and technology activities
Transport and storage
Tourism related services (excluding hotels and restaurants)
Manufacturing
Personal care services
Sporting and recreational services
Sanitation, sewage and refuse disposal services
Repair of personal and household goods and vehicles
Fishing and Mariculture (including the operation of fish hatcheries and fish farms and service activities incidental to fishing)
Financial services(excluding qualified entities providing services to non-residents only , of St. Kitts and Nevis)

Established in 2009, NEDD in July 2017 became an affiliate of the Small Business Development Centers (SBDC), which allows the department to function in a more effective and efficient manner. The Ministry, through NEDD, in collaboration with the local OAS, partnered with the Department of Economic Development USA to establish a Small Business Development Centre (SBDC) in the Federation of St. Kitts and Nevis.
The aim of the SBDC program is to strengthen the institutional frameworks of national MSME support programmes utilizing the United States Small Business Development Centres (SBDC) model, focusing on capacity building in the provision of quality and targeted support programmes to micro, small and medium enterprises in beneficiary countries.
It is also geared towards the engagement of support from higher-education, NGOs and private sector for a more effective and integrated infrastructure for MSME assistance which will help improve upon a largely fragmented array of existing programs. Thus, as this program provides the same services of NEDD, with a more focused and systematic approach, the Ministry deemed that the adoption of this program would be most beneficial.
To date, November 2020, SBDC ST. KITTS has assisted over 800 entrepreneurs in various technical areas. The Center continues to focus on ensuring that entrepreneurs and their enterprises are able to continually and consistency receive the maximum level of support notwithstanding the challenges posed by the Covid-19 Pandemic.