Our Departments
The Ministry of Trade consist of four department, which are all available to the public. Select a department below to learn more about each
SKN Shopper lets you compare costs across the federation and highlighting the best ones. You can search for items on your list by brand and name, as well as filter your search by area! Download the app today!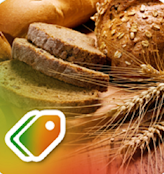 Responsibilities and Engagements
Services conducted within each department of the Ministry
Consumer Presentation and Advocacy
Metrology, Testing and Sensitization
Standardization and Quality
Trade Policy and Trade Agreements
Private Sector Engagements
Business Proposal Creation and Concession Processing
What's Happening
Within the Ministry we host and collaborate in numerous events, workshops and more.
Miticca's ' Trade at a Glance ' Newsletter
---
The Ministry of International Trade, Industry, Commerce and Consumer Affairs has started off 2023 in a very proactive mode. A quick recap of the first quarter is testimony to the fact that we understood the assignment
---

National Trade Facilitation Virtual Workshop
---
The objective of the two-day workshop was to promote capacity building among the pertinent stakeholders while building awareness in efforts to advance the WTO Trade Facilitation Implementation Agenda.
---