Our Departments
The Ministry of Trade consist of four department, which are all available to the public. Select a department below to learn more about each
---
---
SKN Shopper lets you compare costs across the federation and highlighting the best ones. You can search for items on your list by brand and name, as well as filter your search by area! Download the app today!
---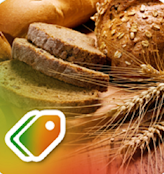 Responsibilities and Engagements
Services conducted within each department of the Ministry
---
Consumer Presentation and Advocacy
---
Metrology, Testing and Sensitization
Standardization and Quality
---
Trade Policy and Trade Agreements
---
Private Sector Engagements
Business Proposal Creation and Concession Processing
---
What's Happening
Within the Ministry we host and collaborate in numerous events, workshops and more.
---
I AM CARICOM CAMPAIGN
---
CARICOM Day celebrations kicks of with a launch hosted 5th July, on Sugar City Rock at 9:00 a.m. Visit our official Facebook pages for more information.
Calendar of Events
Ministry's face book page
---
---